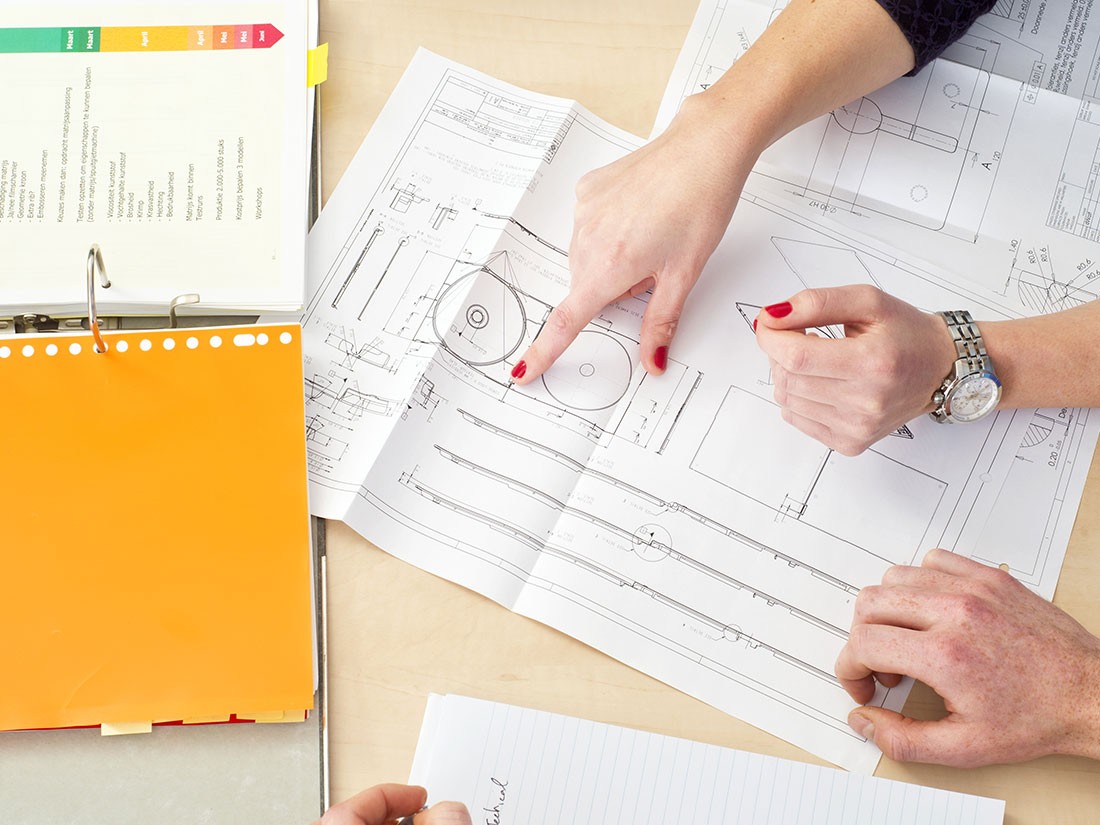 22 Tools to Make Your Company Look Bigger Than it Is
Being a small company has its upsides. You're fast and nimble, and you don't have any bureaucracy mucking up your ability to get things done. However, being big has one advantage: increased credibility in the eyes of many consumers. So how can a small company appear bigger than it is? Victoria Treyger, CMO of online business loan provider Kabbage, has some ideas that are worth hearing, considering the company has served more than 100,000 small businesses in the nearly four years it has been around, doling out $600 million in loans.
Why is appearing to be a larger company advantageous? "As a customer, you want to know that you're being serviced by a provider who has great customer service, who has good systems for keeping track of their data, and who has the staff to be able to help and respond to you if you need assistance," she says.
Here are 25 inexpensive platforms, websites, and apps that Treyger says can help any small company appear bigger than it is.
Toggl is an online timesheet app that shows you and your team how you use your time–by project, by client, every day. Toggl makes small businesses "bigger" by enhancing your time management, identifying wasted time and unprofitable projects, and increasing your team's overall billable hours and productivity.
The Perch app gives you a bird's eye view of what people are saying about your company (and your competitors) in online reviews, social posts, and promotions. Big companies aren't the only ones who can keep a finger on the pulse of social media. With Perch, your small business can stay up-to-date on the latest chatter and improve its social-media marketing by being more responsive to customers.
Trello is a project-management platform that makes it easy for online teams to organize, communicate, assign deadlines, track results, and collaborate around specific projects. Small businesses are no longer at a disadvantage compared to big companies when it comes to project-management tools–you can get a free Trello membership or an affordable Trello Business Class workspace that lets you coordinate the work of your entire team, no matter where they live and work.
Help Scout is help-desk software that enables small businesses to provide more thorough and responsive customer service. You'll get big company visibility for your customer service process, while still ensuring the fast, friendly service that your small business is known for.
Every small business needs to back up its data. Carbonite is a backup solution that securely stores copies of your data in the cloud, making it easy to access or recover your files anywhere at any time. Thanks to services like Carbonite, you don't have to be a big company to have excellent, secure, business-grade backup solutions.
Stitch Labs is an inventory-management tool that helps you make more money by keeping track of all aspects of your inventory–order processing, order tracking, fulfillment, and more. Small businesses no longer need to struggle with outmoded or expensive inventory systems–you can use Stitch Labs to get the same level of visibility and control that big companies expect, but at a cost and scale suited to your company's size.
Bullhorn Reach is a recruiting platform that helps small businesses find top talent by using the built-in power of your social media communities. This tool makes it faster and easier for small companies to compete for the best new employees by drawing upon their existing networks of online friends and followers.
Content marketing is one of the most powerful and prevalent forms of online marketing, and Content Launch gives small businesses a way to create, publish, and profit from content marketing like never before. You don't need a big team or a big budget; Content Launch gives you all the tools and resources, from content strategy to creation to building your audience and assessing results.
Plum is a cloud-based hiring tool that helps small businesses hire people while saving time on reading résumés, the interview process, and training. Big companies often have rigorous tests for new job applicants to make sure they are the right fit; Plum extends this type of "big company" evaluation process to small businesses–at an affordable cost and sensible scale.
Humanity is an employee scheduling tool for hourly workers that allows your employees to trade shifts among themselves. It gives you a simple interface to schedule work shifts, communicate with employees, and save money by reducing absenteeism. It also provides tools to significantly reduce your workload, like shift forecasting, which can prevent conflict. Even if you're a small team, you can still use this tool to get easy visibility and communication to avoid misunderstandings or missed shifts.
Perka is a mobile customer loyalty program that gives rewards to repeat customers based on their check-ins from mobile phones. Small business loyalty programs can be much more than a simple punch card–now, with tools like Perka, your business can create sophisticated loyalty efforts that make your business look "bigger" and more generous than ever before.
Xero describes its product as "beautiful accounting software" that delivers time-saving tools for invoicing, purchase orders, managing payroll, tracking expenses, and everything else that your business needs to stay in the black. Small-business owners can get real-time visibility into their company's cash flow, and use the mobile app to send invoices or create expense reports on the go.
Back Ops is an automated back-office platform that integrates multiple tools for accounting and HR functions so you can manage these processes all at once from a single dashboard. With Back Ops, small-business owners can focus on what they do best, without getting distracted or delayed by administrative problems.
Insightly is the No. 1 online small business customer relationship management (CRM) system. It helps small companies build better relationships with customers by streamlining communication, tracking previous contacts, and completing sales-related tasks.
The first order of business for every company is to make it easy for prospective customers to find your company online. Manta is a free online small-business directory. You can get a free listing to post your business's name, location, and contact details.
Do you need help writing blog articles or new website pages for your company's site? Scripted is a content-creation service through which small-business owners can immediately hire professional content-marketing writers to produce white papers, blog articles, or other writing projects for your company, at affordable prices.
Google Apps for Work is Google's suite of productivity tools, similar to Microsoft Office, but cloud-based. With Google Apps for Work, you and your team can access files from any device and any location, easily share your work with colleagues or clients, and convert your work to Microsoft formats as needed.
Google Hangouts On Air is a collaboration and broadcasting tool that is included with Google Hangouts. Google Hangouts On Air enables you to broadcast your video chats live online. This makes it possible for your small business to expand the reach of its business announcements, host virtual customer meetups, broadcast live interviews with influential people in your industry, and more.
Are you getting good results from your social media and online marketing? How do you know? SumAll can show you–this one-stop social media analytics dashboard gives you key insights into the performance of your social media marketing and e-commerce sales.
Buffer for Business is a social media management app that helps your company get better performance from your social media accounts–get more fans, get more clicks, schedule content across multiple profiles, and more.
Every business owner occasionally needs legal help. Rocket Lawyer offers affordable online legal services to help business owners avoid hassle and save money in filing various important legal documents. Even if you can't afford an in-house corporate counsel like a big company, you can get the legal protection that your business needs.
Are you still asking your customers to sign contracts on paper? DocuSign collects electronic signatures and manages digital transactions for your business. With DocuSign, small businesses can do business faster by creating digital templates for repetitive tasks and obtaining online signatures, and in the process look "bigger" by operating as a fully digital company.
http://www.inc.com/christina-desmarais/25-tools-for-making-your-company-appear-bigger-than-it-is.html